DataLive deals with the following items.

[Updated on Jan 9, 2015]
If you have used/new items in the list below, please contact us. We are happy to sell/buy these items!

The latest priority sell/buy list(pdf)
---
Brands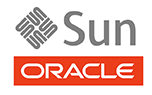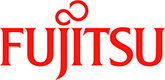 Sun Oracle, HP, HP-UX, DELL, IBM, Fujitsu, NEC, CISCO, Juniper, BROCADE, F5(BIG-IP), Foundry, Nortel, Nokia, YAMAHA, Toshiba, Hitachi, EMC, NetApp

For the line-up detailed, see also: our EC site, Reuseserver.net (written in Japanese).
If you have any questions, please don't hesitate to contact us.

DataLive Product Line Card (pdf)
---
Product Types
Servers (Rack Mount, Blade, Tower)
Networking (Router, Switch, Firewall, etc.)
Storage (Hard Drive Enclosure, Tape Drive)
Parts(HDD, SSD, Memory, Network Card, CPU, Power Unit, etc.)
Accessories(Rack, Rack Rail, etc.)
See also: Our Refurbishment Process
DataLive Hard Disk Drive Quality
---
Our Inventory

Brokerbin(DATALIVE Corp)