Why is DataLive a top refurbisher in Japan? Because we pursue the highest HDD quality.
DataLive's testing keep a distance from superficial testing like mere burn-in or just token testing.
Based on knowledge gained through sales and maintance of various HDDs for many years, DataLive has conducted strict and optimal HDD testing.
— Why are your standards of HDD quality too high?
— Not "too" high, we believe. Our target is "the highest quality at a reasonable price".
Duputy General Manager, Technical Service Dept.
K. Shimomoto
See also: DataLive Product: HDD, Parts, Accessories
Three reasons for high HDD quality:
1.YEC HDD Multiport Test System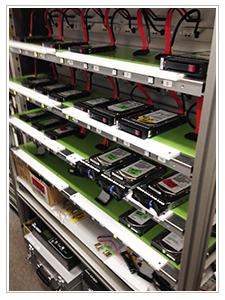 We are equipped with a high-end HDD testing system, which can set detailed parameters and bulk testing.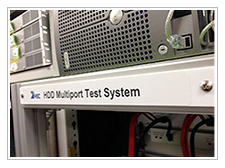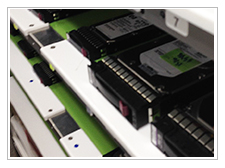 ---
Fact:
Shipped HDD Failure Rate Comparison
Before vs After equipped with YEC HDD Multiport Test System
Before:

Failure Rate: 2 – 3.5%, 4-7 out of 200 devices

After:

Failure Rate: 0 – 0.5%, 0-1 out of 200 devices
→Infographic:Shipped HDD Failure Rate Comparison
---
2. Optimal testing for all types of HDDs in the marketplace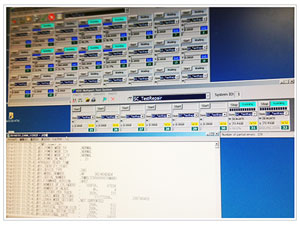 DataLive customizes YEC HDD Multiport Test System in collaboration with YEC. This is because preset values of parameters are targeted for new HDDs, not appropriate for pre-owned HDDs. In addition, optimal parameters vary depending on HDD models.


DataLive has a dedicated HDD Meister, who possesses deep expertise in characteristics of various HDD products and can set optimal parameters for every HDD model.Test results are stored in our database and used when histories of the model are required as references.
---
【General test items】
grown defetct sector count 0
power on ready time less than 20 sec
command response time less than 30 sec
sequential read and repair
sequential write
sequential compare
random read
random write
SMART power on hours count within 5 year (SATA)
SMART status fine (SATA)
SMART ID5 and SMART ID197 increase (SATA)
Note: Items are changed based on characteristics of products or system configuration.
---
3. Dedicated HDD Meister (HDD professional)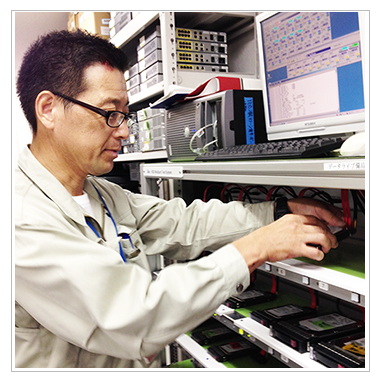 HDD Meister has deep and latest knowledge of HDDs. Technical questions including testing details are welcome.
HDD Meister says:
"Double checking for one error"
Unexpected one-time error happens. We double-check if errors reproduce or not. We believe that careful double checking is necessary in order to provide the best quality.


"Last-minute inspection works out fairly well."
Our testing is conducted twice, when 1) HDDs are entering and 2) before dispatching.
Due to last-minute inspection – inspection just before shipping – natural deterioration/die during long-term storage can be detected not after shipping but before shipping.
We can deliver devices under the best possible conditions through this last-minute inspection.