DataLive provides a wide range of refurbished IT products including servers,storage and networking equipment.

What's New
DataLive News index: http://www.datalive-server.com/category/news/


Why we started IT refurbishment business?
Mission
We contribute to the growth of information society and human happiness by refurbishing and optimizing IT resources.
We have acquired high technological skills and a wide range of international sourcing through our third-party maintenance business inside Japan and various technical support projects of critical information systems.
We have also exported our refurbished parts to many countries/regions including US, UK, France, Denmark, Germany, Singapore, South Korea and HongKong.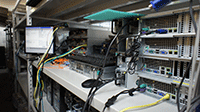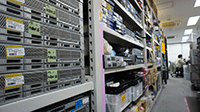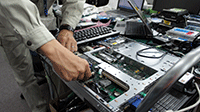 Data
English company name
DATALIVE CORPORATION [Contact Us]
Head Office Address
Hongo Yumicho Bldg.2F,2-38-4 Hongo, Bunkyo-ku Tokyo,
113-0033 JAPAN [Google Map]
Production Base Address
DataLive Corporation Tokyo Technocenter (DL TTC):
1-26-5 Higashi Nippori Arakawa-ku Tokyo,
116-0014 JAPAN [Google Map]
Phone
+81-3-5684-5414
Fax
+81-3-5684-5416
Business Founded
December 2003
Main Business Areas
1) IT system maintenance
2) Remarketing
(Licensed secondhand dealer of Tokyo, No.301030607156)
3) Dealing of refurbished servers/PCs
4) System Integration
Capital
30 million yen
CEO
Kazuhito YAMADA (山田和人)
Number of Employees
85(as of June 1st 2016), excluding working directors:2
Partnership
VMware Professional Partner, Intel Technical Provider,Windows Embedded Partner
Membership
ASCDI(Association of Service and Computer Dealers International)
Certification
ISO9001:2008, ISO27001:2013
Values